Looking for a place to rent when you're coming from a different city thousand miles away can be difficult. Moreover, when you are in a global pandemic, finding the best apartment is downright impossible.
Aside from the fact that you cannot check out the properties physically, you're generally left speculating what neighborhood would be ideal for you and what is the prevailing and reasonable rental rates in the area.
Depending on where you want to start a new life and how much you can afford to shell out for the rent, you can get many options from the internet. All it takes is knowing what to research and how to reach out to. You should have no problem finding that perfect getaway to call home in the new city.
So, how do you decide what the correct choice is? 
Figuring out how to rent an apartment begins with some careful planning. You don't want to be in a neighborhood that doesn't have what you need, or the new place requires long travel.
Don't get carried away with your excitement. Take enough time to evaluate your options. You have to do it right the first time to get the compatible home in no time at all.
Check on these practical tips to help you get started.
1. Know your budget.
How much you want to (and can) spend is one of the essential considerations before even thinking of moving out. The general assumption: 30% of your monthly income (before taxes) should be spent on rent.
Once you know how much to allocate for rent, conduct online research to get a feel of the average rental rates in the neighborhood. Apartments with superior accommodations and amenities have higher prices. If you want to go with this lifestyle, you should be willing to pay a higher price. And that means cutting on other expenses.
Moreover, apartments with unusually low rental compared to other flats are usually too good to be true and considered a red flag.
Either way, you should establish a budget that works for you. A budgeting application like Dollarbird or Mint will help you identify unnecessary expenses so that you can fast-tracked your plan of owning a new house.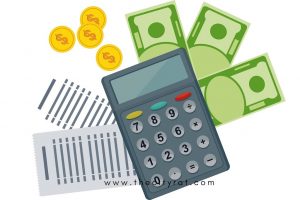 2.  Figure out which location is ideal for you.
If your work matters and you always want to come early, you should choose nearby apartment communities. If a long commute doesn't bother you, you will find lower rentals in suburban areas with a reasonable commute.
On the other hand, opting for urban living requires you to compare the cost of commuting and owning and maintaining a car. The process will give you the best option that will help you increase your savings.
Choose neighborhoods you know are safe. Ask locals if you are unfamiliar with the area. The Local Police Department may have information about crime rates and security protocols. Their website is just a click away.
Check out Neighborhood Scout for data about crime rates and commute information in a specific area.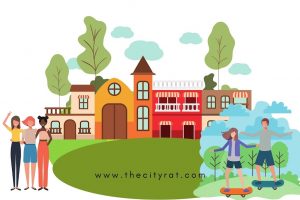 3.  Use the best apartment hunting website.
Online rental websites are relevant more than ever amid the global pandemic. Zumper is the best place to start your apartment hunting journey. You can find their listings to be comprehensive and are arranged according to location. 
Millions of renters use Zumper to find houses, rooms, condos, or apartments for rent. Their inventory is updated in real-time, so you will always see new rentals as soon as they are available.
What is good about Zumper is that rental applications and credit card reports are submitted online. So, less human interaction means less probability of virus infection.
Take note of what you will find online in terms of price, location, amenities, etc. This will make it easier to decide which places you want to consider.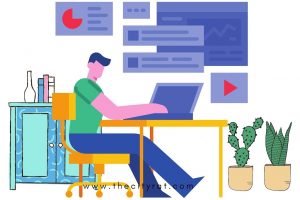 4.  Take a virtual tour.
When you already have several choices, schedule a virtual tour. Landlords and rental companies are excited to find renters. You shouldn't have trouble finding one who will give you a "walk-through" of the unit via video chat.
Let your guide shows the essential parts of the unit – the living room, dining room, bedroom, etc., and the full view of the house from the outside. Ask questions about anything and everything, like where you do your laundry and take out your trash.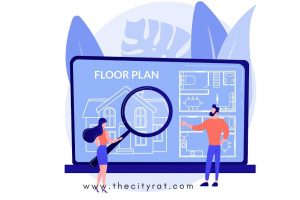 5.  Make sure you get the best apartment deal.
Your apartment hunting journey is finally over. But, before submitting that rental application and signing the lease contract, evaluate if you are getting your money's worth from the transaction.
Calculate all your expenses, including the incidental ones such as water, electricity, gas, sewer, garbage, among others. The rental cost should be the average in the area. If your monthly income can sustain all your expenses, follow whatever you decide.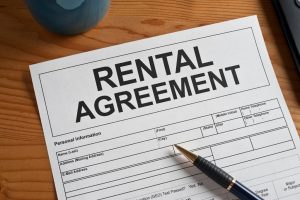 Apartment Hunting in Philly
Are you still unsure which part of the United States you would like to settle? Try apartment hunting in Philadelphia, P.A.
While social distancing restrictions changed the landscape of apartment rental in Philly, just like in many big cities, there are still options for Philly renters.
Millennials as apartment owners are on the rise. With the limited face-to-face interaction, landlords and rental institutions use online means to reach out to probable renters.
In recent months, there has been an increase in demand for apartment rentals due to the influx of people to Philly, who are working remotely, so expect relatively changing rental prices during this period.
Recent data by Zumper shows the average rent for a studio apartment and a 1-bedroom apartment increased by 4% to $1,095 and 4% to $1,350, respectively. The average rent for a 2-bedroom apartment remained flat.
The above figures indicate a demand for single occupant-type accommodation which can be attributed to the migration of Americans to Philly, who are not office-based workers.
Now is the best time to take the plunge. Get your dream apartment in Philly now, when rental rates are still affordable.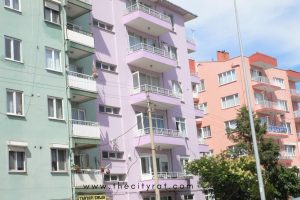 Looking for an apartment in this time of the pandemic is stressful. Take the time to put in extra effort during the apartment hunting phase to make sure you get the best fit for your budget, needs, and lifestyle.
Thanks to modern technology, the entire rental process can be accomplished in an hour or less. The online transaction is safe and convenient. 
Brush up on these five practical tips and get ready to move into your new space and explore the neighborhood once the pandemic is over.
Please show your LOVE and SUPPORT. Like or share this post.