To become a SSS member in good standing, you must pay your SSS premium contributions on time. Use Gcash payment. Failure to remit on time would mean disqualification from availing of certain benefits. Of course, you don't want that to happen.
Now, paying your Social Security System (SSS) Premium Contribution is quick and easy, especially for self-employed and OFW members thru the Gcash app.
With just a computer or mobile phone, you can pay your monthly contribution or loans on time, in the comfort of your homes. You are not required to go to the nearest SSS office or bank branch and queue with many people in a long line to pay your dues.
Steps in Paying SSS Premium Contribution Using Gcash
 1.  Get your Payment Reference Number (PRN) from your My.SSS account.
 Related Post: How to Generate the SSS Payment Reference Number
2.  Log in to your Gcash account and encode your 4-digit MPIN.
Related Post: How to sign-up for a Gcash Account
3.  You will be directed to Gcash Services. Click "Pay Bills."
4.  The Biller Categories menu will pop up. Tap "Government"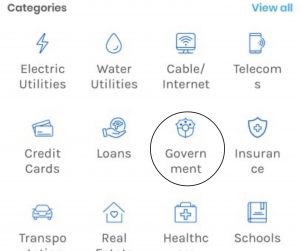 5.  On the next menu, scroll down and select "SSS Contribution."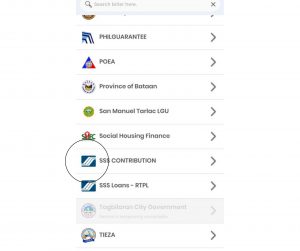 6. Encode your SSS contribution payment details on the screen as follows: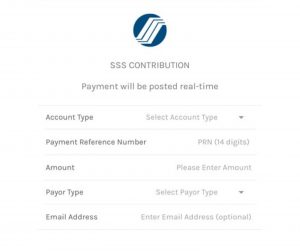 Account Type – PRN
Payment Reference Number – 14 digits PRN (refer to Step 1)
Amount – you must enter the correct monthly or quarterly contribution
Payor Type – Self-employed, voluntary, OFW, or non-working spouse
Email Address ( for sending of payment confirmation)
Note: Double-check the information you have entered to avoid problems with your SSS records in the future.
7. Click "Next" and "Confirm."
If your data are correct, you will receive a confirmation about your latest payment. You may also check your email. Gcash will also send the payment confirmation to your registered email address.
Related Post:  How to Avoid Paying 1% Convenience Fee When Cashing in Your Gcash Wallet
Final Thoughts
The Social Security System is one of the few government institutions that are active in automating its processes and procedures.   SSS has made almost all of its transactions done online, including paying premium contributions.
With the pandemic still within our midst, it is all the more imperative to stay at home and enjoy the convenience of paying our SSS bills using our laptops and smartphones.