When I was in the corporate world many years ago, dressing up is a must. I would spend hours on a meeting with my boss or the whole afternoon with colleagues discussing a future project. I cannot afford to look bad in front of them.
They say that how you project your professional business look reflects how much you care for your career. That is very true. Your clothes show how your colleagues and subordinates would respect you.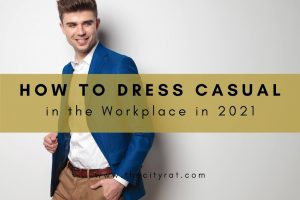 Modern Men's Business Attire
Men's business attire has significantly changed over the years. Before, business executives were very stiff in their black coat and tie ensemble. In recent years though, men's office wear is a lot more casual and laid-back.
That's a good thing. I had a more relaxed office atmosphere, which promotes rapport and efficiency. Plus, it gave me more space to express my personality.
I prefer to come into the office in a modernized version of our Barong Tagalog in short sleeves to achieve a more casual look.   I picked the ones made from soft linen or cotton.  The embroidery should be conservative. The cut is on the slimmer silhouette side so as not to flatter my big size. Neat formal pants and black leather shoes completed my style.
On Fridays, I went a bit down farther by donning a collared shirt and maong jeans. Then, I finished the look with a pair of boat shoes.
On top of this, I do not forget to wear my favorite wristwatch and a leather belt. Wearing these personal add-ons is perfect for expressing my unique style and enhancing my overall look.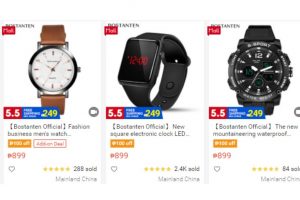 Bostanten watches, leather belts and other products are on Sale during Shopees' 5.5 BrandDay Festival.
Selecting the Best Accessories
Speaking of accessories, your choice of a wristwatch can make or break your overall look. While it may seem just like an accessory and a fashion statement, it talks more about your personality – how you are particular about quality, craftsmanship, and time.
Always on the lookout for timepieces that are classic in design, affordable, and functional. If you have these qualities on your watch, then you're destined to be popular and respected in the workplace.
Elevate your Brand
This is the right time to level up your styling. Check out Shopee's 5.5 Brands Festival now, until May 05, 2021.
Ditch out your old and outdated attires and shop for items to achieve your casual office look. Get discounts and flash deals from 50% to 90%. You may also avail of exclusive perks from ShopeePay, all-day free shipping, and 55% cashback.
Grab this chance to invest in an excellent timepiece to give your styling a complete make-over. 
Always be on style with bostanten_watch.ph products.  Enjoy up to 90% discount on your favorite bostanten_watch.ph products. Check out their shop
here
 or you may access this
link
. 
Visit
Shopee
 to know more about the Shopee 5.5 Brands Festival. or download the Shopee app for free via the App Store or Google Play.
LOVE this post?  Please PIN it.
Please show your LOVE and SUPPORT.  Like or share this post.