Good nutrition is essential to my family. Being in my 50s and with a few health issues, I keep a healthy lifestyle. My wife and kids are into healthy living too.
I make sure that the family's meal includes fruits, vegetables, whole grains, and some meat and poultry products. We exercise a lot and do most of the household chores by ourselves.
It is difficult when a family member gets sick. Maintaining a balanced diet coupled with physical activities can help us manage a healthy weight and avoid the risk of heart problems and diabetes, among other illnesses caused by poor nutrition.
But sometimes, we are not getting all the nutrients, minerals, and vitamins that our body needs to work at its best. Thankfully, we rely on Abbot products to fill in the nutrition gaps and supplement the body's nutrition requirements.
Here are four Abbott products that top the family's list: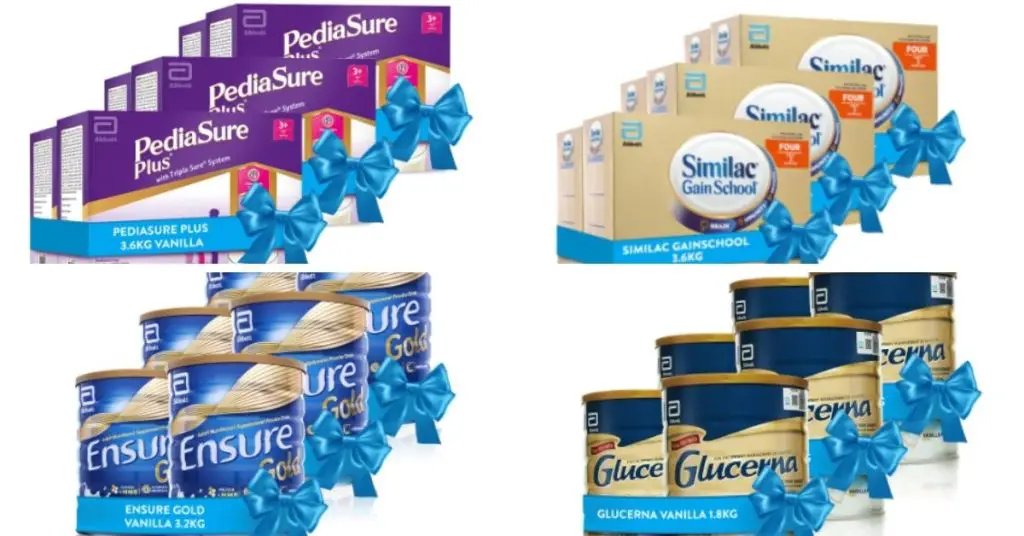 Pediasure Plus Vanilla 3.6kg For Kids Above 3 Years Old Bundle of 3
Clinically tested to provide a hard-to-feed child optimal nutrition, Pediasure Plus Vanilla helps your child stay healthy and well-nourished.
Buy here: https://shope.ee/9eflsoJIVm
Similac GainSchool HMO 3.6kg For Kids Above 3 Years Old Bundle of 3
Now with important immune-nourishing ingredient HMO, Similac GainSchool HMO is essential in protecting your child's gut and beyond.
This product also contains nutrients that contribute to the maintenance of normal brain function and help support a child's overall cognitive development.
Buy here: https://shope.ee/6f2AKIETOC
Ensure Gold HMB Vanilla 3.2kg For Adult Nutrition Bundle of 3
Ensure Gold HMB is an adult nutritional supplement powder drink that provides complete nutrition as a meal supplement or replacement.
Two glasses of Ensure Gold HMB Vanilla aids in the better absorption of proteins to help repair and maintain muscle mass.
Link: https://shope.ee/1AhDoFrxom
Glucerna Vanilla 1.8kg For Diabetic Nutrition Bundle of 3
As a support to the dietary management of diabetics, Glucerna Vanilla contributes to maintaining normal blood glucose levels and improves bone strength.
Take Glucerna as part of a "calorie-controlled" meal plan.
Buy here: https://shope.ee/2fW1bOpxpo
Visit Abbott's Official Shopee Store
Enjoy discounts up to 30% off now until May 7 and 32% off on May 5 from 12-2 AM on the Abbott Official Shopee Store.
Keep your loved ones strong and healthy, and get up to 30% off on Abbott at Shopee's 5.5 Brands Festival!
Visit Abbott Offiicial Store here: https://shope.ee/3fOYoisvFg
Shopee 5.5 Brands Festival
Grab a wide assortment of brands at unbelievable deals with 50% off Brand Bundles, 10% off daily, and Free Shipping with P0 min. spend only at the Shopee 5.5 Brands Festival this April 26 to May 7!