Live Your Best Life and be #AlagangAbbott now!
Abbott/ Good nutrition gives you energy and helps control your weight. It may also help avoid some deadly diseases, such as osteoporosis, high blood pressure, heart disease, Type 2 diabetes, and certain cancers.
But as you age, your body and lifestyle change, so do what you need to stay healthy. For example, you may need fewer calories. However, you still need to get enough nutrients to function properly.
However, there are instances when eating healthy is a challenge. When we find it hard to get the best nutrients for our body, a diet supplement is all we need.
When shopping for diet supplements, you can't go wrong with Shopee. Aside from convenience, Shopee allows users to compare the prices of one supplier against another. As a buyer, you always get the best deal.
Here are three Abbott's diet drinks that we order thru Shopee: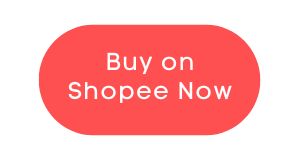 Abbott / Ensure Gold HMB Vanilla Liquid Drink 220ml RPB For Adult Nutrition Bundle of 36
For everyday strength on-the-go, Ensure Gold HMB Vanilla Liquid Drink 220ml RPB For Adult Nutrition Bundle of 36 is a complete and balanced nutrition supplement.
This great-tasting beverage contains HMB plus high-quality protein that supports muscle tissue building and growth. It has 28 essential vitamins and minerals, including calcium, Vitamin D, and antioxidants.
Enjoy 1-2 servings of Ensure Nutrition Shake (daily) for breakfast, lunch, or a delicious between-meal snack to improve nutrition intake.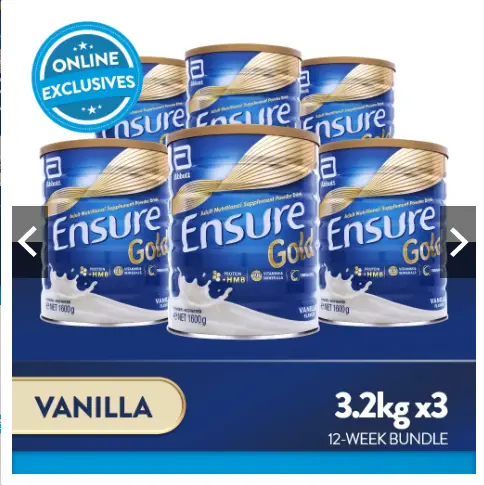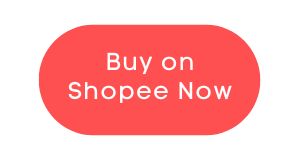 Abbott / [Online Exclusive] Ensure Gold HMB Vanilla 3.2KG For Adult Nutrition Bundle of 3
Maintain your loved ones' nutrition as they get old with Ensure, Gold HMB Vanilla For Adult Nutrition Bundle of 3.
Each bottle provides 11g of Protein for muscle tissue growth, HMB for your daily protein requirement, Vitamin D to improve your bone strength and maintain normal muscle and immune functions,
It also has Calcium and Phosphorus for stronger bones, Vitamins B1, B2, B3, and B6 for more efficient energy release.
Moreover, Ensure Gold has Vitamins B12, and C to reduce tiredness and fatigue, and Antioxidants (β-carotene, Vitamins C, E, Zinc & Selenium) to protect cells in your body.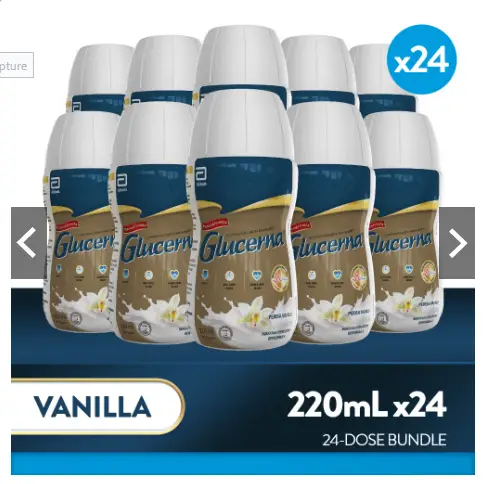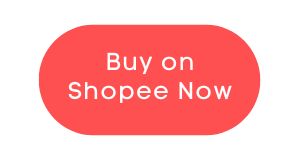 Abbott / Glucerna Ready to Drink 220ml For Diabetic Nutrition Bundle of 24
This new Glucerna Liquid format comes in a new plastic bottle packaging with an upgraded formula that is best in class nutrition and contains all the key nutrients that provide both clinical and nutritional benefits to patients with diabetes.
It contains 10g of high-quality protein, 35 key nutrients, and an enhanced level of micronutrients, designed to deliver nutritional adequacy.
The Glucerna Ready to Drink 220ml For Diabetic Nutrition Bundle of 24 has been boosted with 4x more myo-inositol (vs. the previous formulation) to help the cells of the body convert food into energy more effectively.
Each bottle also has an improved low glycemic carbohydrate blend with a dual fiber, helping the pancreas produce insulin which turns food in the body into energy.
Final Thoughts
With Ensure and the New and Improved Glucerna Ready to Drink, your health and nutritional needs are already well taken care of #AlagangAbbott.
Get Shopee-exclusive Ensure and Glucerna Ready to Drink bundles on Abbott's Brand Spotlight with Shopee this July 19.
#AlagangAbbott