Balsa boat / If you are a tourist and have traveled to Bohol City, I guess you never missed eating lunch or dinner while traversing the Loboc River on a boat.
Well, there is a local version of this dining innovation they aptly called the Balsa River Cruise. The idea is the same – to serve unlimited food to customers while riding on an improvised boat ("boat" in local dialect means "balsa"). Still, the sights of lush greeneries, birds, and the clean waters of Ilog River make this place different.
Advanced Booking is Required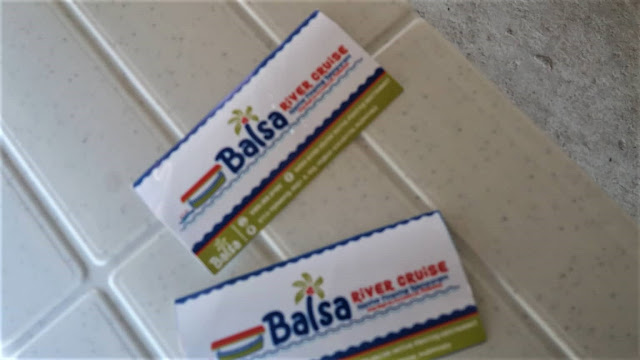 Tourists are required to book in advance because the boat can accommodate around 50 passengers. They do not allow walk-ins probably because they will prepare food for those with confirmed bookings to avoid unnecessary food wastage.
Two booking booths are available; one at the take-off station in Malabong, Ilog, and another in Kabankalan City. One may also book online by visiting their FB Page – https://www.facebook.com/balsarivercruise.com/.
Accessible and Clean Location

The place is a 10-minute drive from Kabankalan City, whether by private car or tricycle, the only public vehicle plying this route.  It has a spacious and clean waiting area with a 50-meter Led TV set to keep the guests from not getting impatient while waiting for their scheduled trip.
It serves light snacks to go with the TV entertainment.
Wide Selection of Seafood and Native Delicacies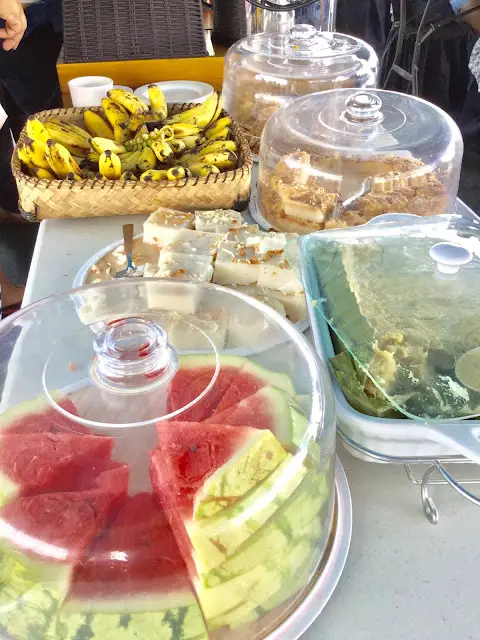 Diners are served with around 7 to 10 kinds of seafood, such as garlic shrimp dunked in sweet sauce, steamed crab, talaba, steak Bangus, adobong pusit, chicken and pork adobo, fish kinilaw, and jackfruit ensalada.
They also serve pancit guisado, native products such as maja blanca, camote delight, suman, and others. Drinks and coffee are overflowing too.
Live Acoustic Music
While eating and cruising along the river, guests are treated to a local acoustic band that sings soft music that will make you love your spouse more.  The singers accommodate a request for songs, or they may even sing birthday songs for birthday celebrants.
Amazing Sights along the River Bank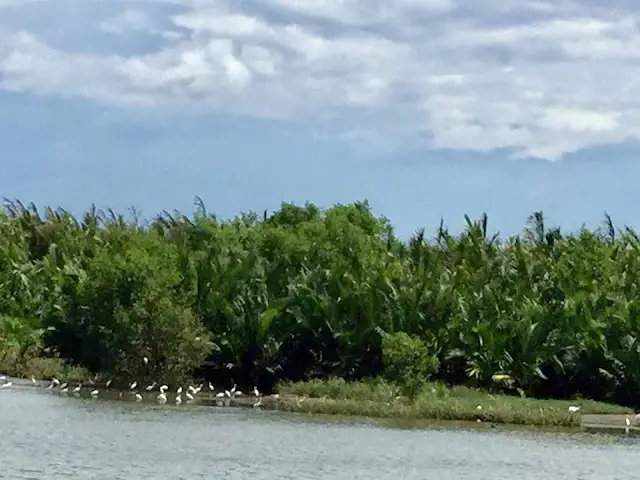 The beautiful scenery makes tourists feel refreshed and relaxed. Plenty of lush vegetation along the riverbank protects the area from soil erosion and balances the ecosystem.
There are birds of different species flying above or near the river bank. I learned that the river is becoming a breeding ground for some of the birds. This is a rare sight for someone living in a city with limited open spaces and green initiatives are placed on the sidelight.
The balsa boat ride takes around 1 to 2 hours, covering about 7 kilometers of the river with clean water. The river bank is devoid of any waste materials, and birds make food by catching fish.
If you are good at finding the right angle, there are excellent views that you can photograph inside the "balsa boat" with clouds or water as the backdrop.
Friendly Staff
The boat ride experience is never complete without the friendly and helpful staff. They make you feel special and have what you need instantly, such as a toothpick, extra glass, etc.
Our Balsa River Cruise Experience is one for the book. It allows my wife and I to enjoy good food while listening to soft music and simultaneously appreciate how generous God is by gifting us with these blessings.
You may book your reservation online at telephone no. 09101886420 for P450.00 per pax (roughly around USD$ 9.00).