Tea Plan Bacolod / If you are constantly looking for a new chill place in Bacolod City, then this newly-opened cafe won't fail you.
Tea Plan Bacolod has everything you want in a cafe – good food and a cozy ambiance. You should bring your family and friends to enjoy their coffee, milktea, and pizza.
They have a long list of food items on their menu. We came in with a full tummy; wifey and I had an unlimited seafood lunch, so we just settled for a coffee and dessert while my daughter went for their burger steak meal.

Tea Plan Bacolod / Mango Graham Overload Milktea
Who doesn't love mangoes? Or shall I ask, who doesn't love mango graham? Mango Graham Refrigerator Cake or Mango Graham ice cream is everybody's favorite.
So, wifey ordered their Mango Graham Overload Milktea. It has mango bits, graham, cheesecake, cream cheese, and perfectly cooked tapioca pearls. The sweetness level was just right since she has diabetes.

Burger steak
Ordering their Burger Steak was a wise choice. The serving size was huge, and the patty was moist and tasty. The mushroom gravy is just proper, wanting you to eat more.

Chicken Sticks
This crunchy chicken dish is a must-try appetizer. Also known as Chicken Fingers, Tea Plan's version comes with a serving of french fries, garlic, and sweet and sour sauces.

Coffee
Coffee is always on everyone's table, the perfect beverage for breakfast and after-lunch drinks. So, I ordered one cup of black coffee. I love the smell of freshly brewed coffee beans.
Tea Plan Bacolod 's Bestsellers
When you visit Tea Plan, don't forget to grab these pizza and fries varieties.  You will surely love the cheese and garlic flavors.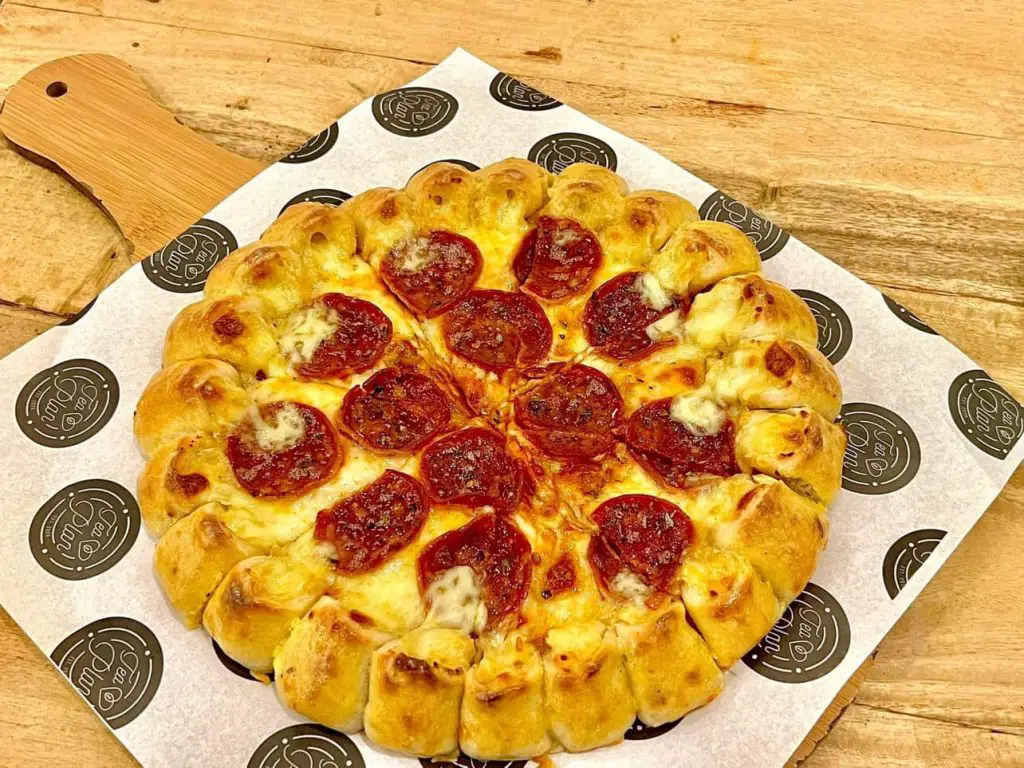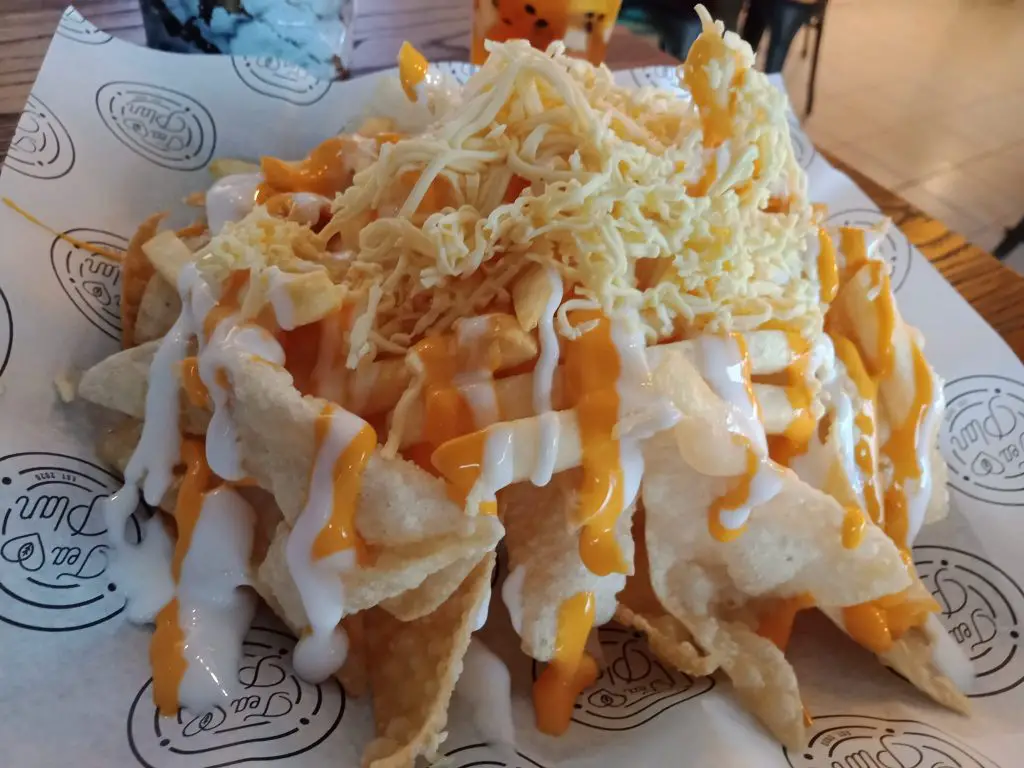 Final Thoughts
If you love good food at reasonable prices and an Instagram-worthy interior, you should visit Tea Plan Bacolod. They are located at Hi-Strip 3, Door 2-3, Villa Angela, Barangay Villamonte, Bacolod City