Prepare to be taken on a culinary journey that embodies the heart and soul of Bacolod City's food culture, as Landers Central Bacolod stands ready to amaze and delight.
The city's culinary landscape is about to witness an evolution like never before, with the recent opening of Landers Central Bacolod,  This establishment is not merely a dining spot; it's a celebration of flavors, a symphony of tastes, and a hub of culinary creativity.
The doors of Landers Central Bacolod have swung wide open, inviting you to immerse yourself in an experience that promises to tantalize your taste buds and elevate your dining expectations.
Nestled in the heart of Bacolod City's emerging business district, this culinary haven embodies more than just a place to dine; it's an experience that allows you to step into an American-style restaurant and satisfy your appetite for something distinct within the city's culinary landscape.
So, grab a cup of coffee, sit back, and let's delve into what Landers Central Bacolod has to offer.
A Feast for the Senses
As you step into Landers Central, you're greeted by an inviting and modern ambiance that blends seamlessly with the vibrant spirit of Ilonggos. The restaurant's contemporary design is adorned with subtle nods to New York's urban charm, creating a perfect fusion of local and international influences.
But let's get to the good stuff – the menu! Landers Central takes pride in offering a diverse range of dishes that cater to every palate. Whether you're a die-hard pizza lover, a pasta aficionado, or a fan of hearty meals, Landers Central has something for you.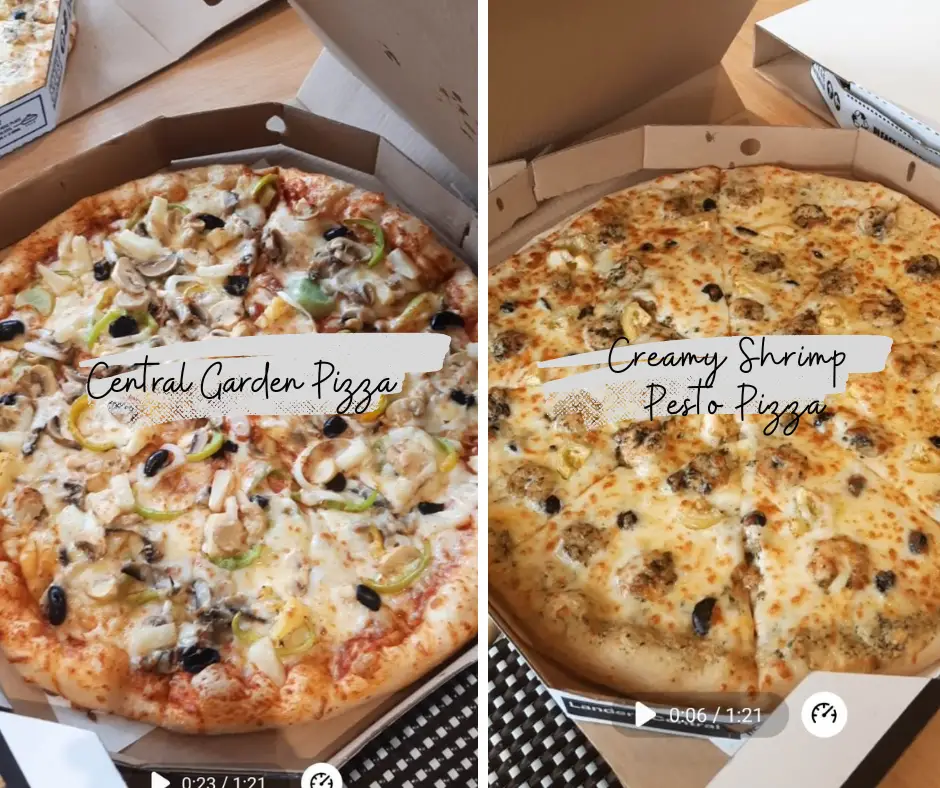 Savor the Flavors
Pizza enthusiasts, you're in for a treat! Landers Central brings you a taste of the Big Apple with their real New York-style pizzas. Picture a thin, crispy crust topped with a generous layer of gooey cheese and your favorite toppings.
Each bite is a journey to the streets of New York itself. From classic Aloha to adventurous Garlic Four Cheese, Landers Central's pizza selection is a slice of heaven.
Pasta lovers, you won't be disappointed either. Indulge in a symphony of flavors with their exquisite pasta dishes. From the creamy comfort of Truffle to the zesty kick of Spinach Lasagna,  Landers Central's pasta selection caters to all pasta personalities.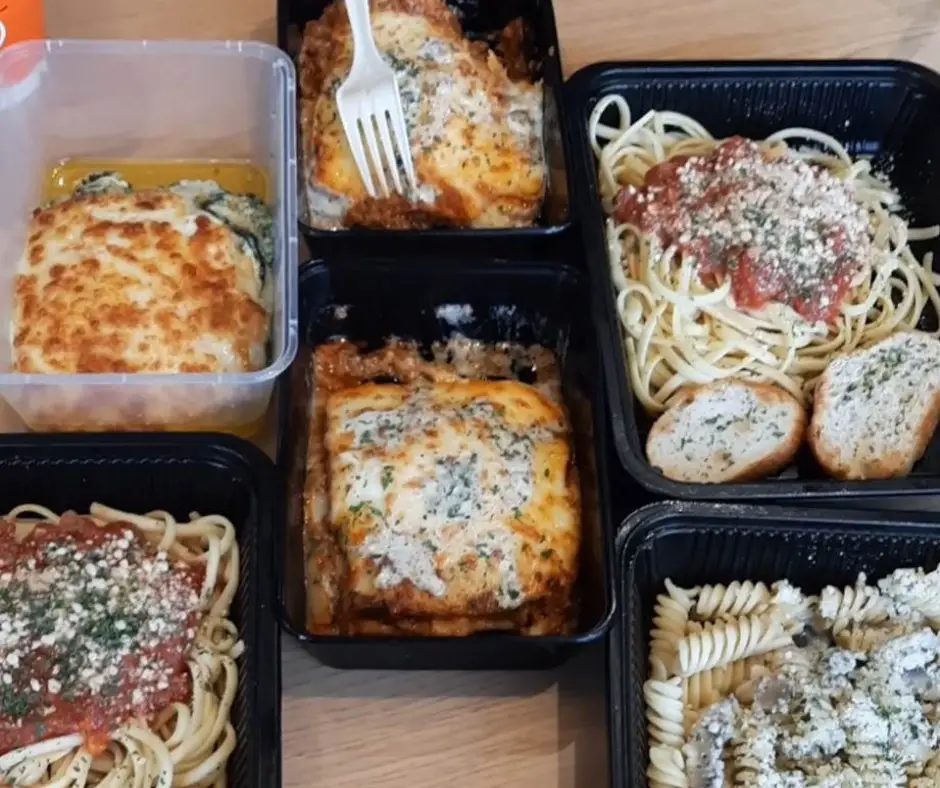 For the Chicken Lovers
Are you someone who can't resist the allure of perfectly crispy fried chicken? Well, Landers Central has you covered.
Sink your teeth into their succulent fried chicken, expertly seasoned and cooked to golden perfection. It's the kind of chicken that will make you forget all your worries and dive into a realm of pure culinary delight. Go for a bucket, one piece or two pieces set.
Big Bad Meals for Big Appetites
Sometimes, a small dish just won't cut it. That's where Landers Central's "Big Bad Meals" come into play. These hearty platters are designed to satisfy even the mightiest of appetites. Check out their Pasta Marinara Set with green salad and half cheese pizza. Landers Central's Big Bad Meals are a challenge and a treat all at once.
Benefits Beyond the Plate
Aside from the delectable menu, Landers Central extends a host of benefits that make it a must-visit destination. By dining at Landers Central, you not only treat yourself to mouthwatering dishes but also save valuable time and effort.  No more worrying about preparing dinner after a long day at work.   Instead, you can indulge in the flavors of Landers Central and relish the moments spent with your loved ones.
Additionally, one of the most enchanting aspects of Landers Central is the sense of community it fosters. It's a place where shoppers, friends, and families come together to share their stories, laughter, and experiences.  In a world that often moves too fast, Landers Central offers a space to slow down, connect with others, and create memories that go beyond shopping receipts.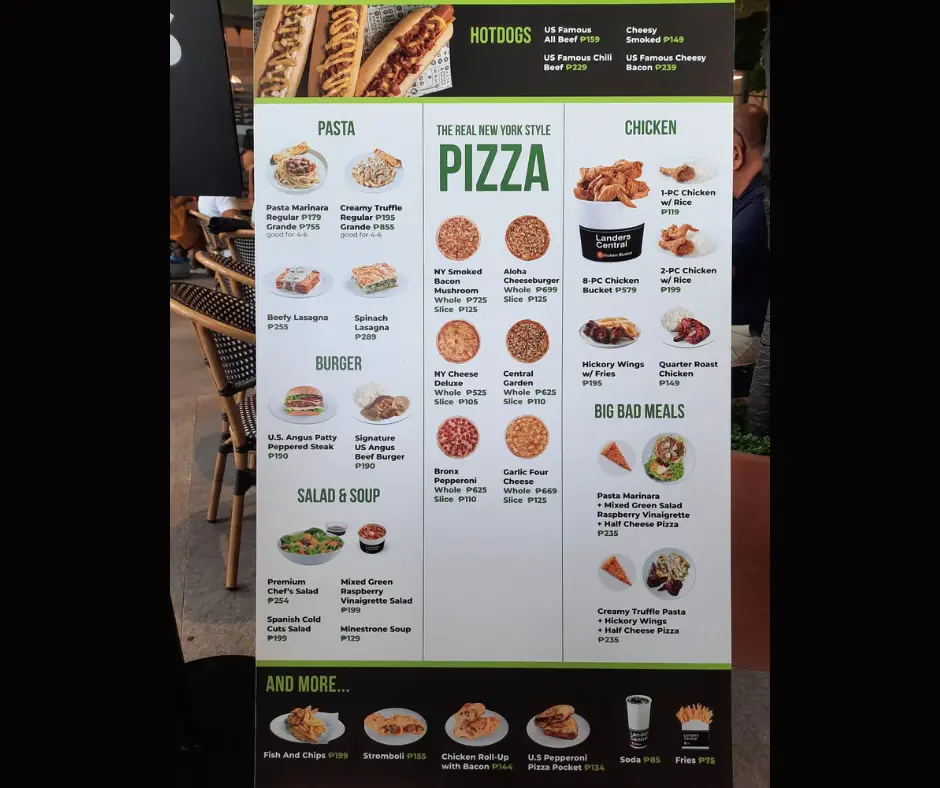 The Landers Central Experience
Bacolod City, you're in for a culinary journey like no other. Whether you're a pizza lover, a pasta enthusiast, a chicken connoisseur, or simply someone seeking a warm and welcoming environment, Landers Central beckons you with open arms.
Indulge in the flavors, unwind in the ambiance, and create memories that will linger long after your meal. Cheers to good food, great company, and the delightful moments that Landers Central promises.
Landers Central Bacolod is located inside the Landers Superstore Bacolod, The Upper East by Megaworld.