Silay City is home to many of our favorite food and delicacies. When we think of fresh lumpia or panyo-panyo, what comes to mind is Silay City.   Aside from food, they are also known for having the most heritage houses declared by UNESCO. They even earned the title Paris of Negros because of the centuries-old houses scattered around the city. 
It is always an experience visiting Silay City because of its food and of the warmth people you meet while having coffee in El Ideal or helping yourself with a meat dish beautifully presented by Cafe 1965.  And so, one lazy weekend afternoon, we hied off to the south to discover something new to spend our early dinner with. I suggested to my wife and daughters that we try KKD – short for Kapehan sa Kilid Dalan. 
For the non-Ilonggos, the term means Street Coffee Place. I'd been reading reviews about the place, mostly positive ones. This is the best time to prove that KKD has come a long way in leveling up its food offerings and customer service. 
We arrived with a few tables remaining. We settled near the stage; presumably, on some nights, local singers serenade guests, providing a backdrop for informal or intimate conversations with friends or family.  A few minutes later, the waiter got our orders of set meals ranging from 90 pesos to 120 pesos, spicy chicken wings (we requested to make the dish not so spicy), nachos, and smoothies. 
They served a generous amount of rice for every set meal; they let you forget that you are on a diet.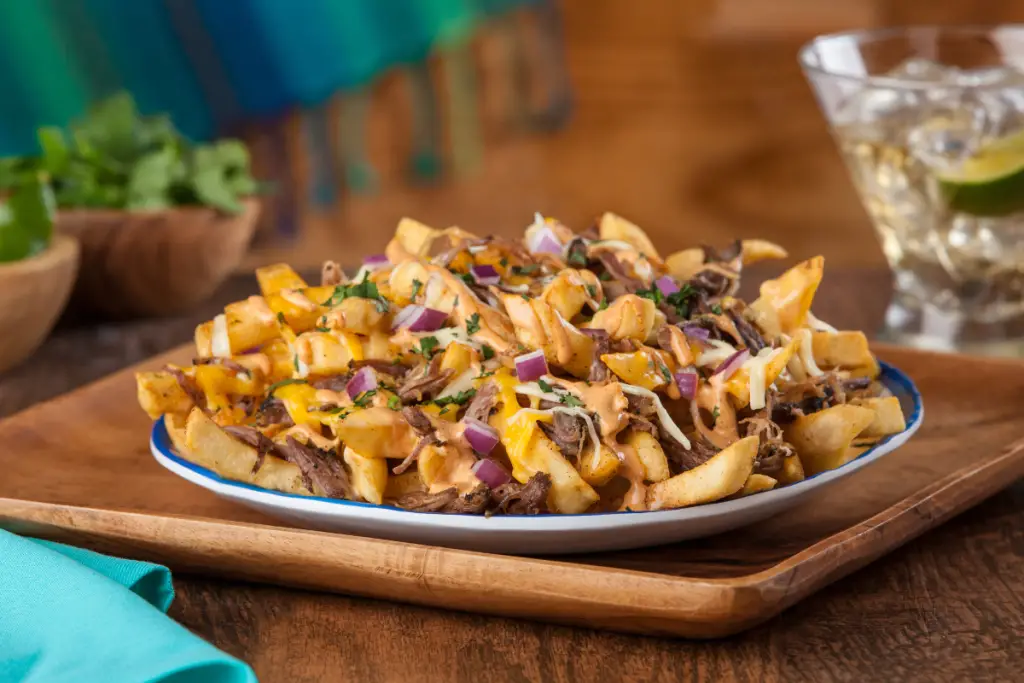 While we were about to finish our food, two local singers arrived. After some time, we were treated to a repertoire of mellow music. We listened to some songs while my kids finished their smoothies.
French fries with cheesy dip and equally cheesy nachos are something to look forward to the next time we visit Kapehan sa Kilid Dalan
We went home with a full stomach, giving us extra energy to face another week of work and a positive attitude that no matter what happens, our God will see us through.  
 And by the way, I will have more reasons to return to KKD because of the food, nice ambiance, and hospitable staff.