This is a warning to all car owners: NEVER LEAVE YOUR CAR UNDER REPAIR TO YOUR CAR'S AUTHORIZED SERVICE CENTER (CASA).
On August 24, 2020, Tey Usis posted his experience bringing his Toyota Prado for repair to the Toyota Dasmariñas Cavite on his Facebook account.  Usis wrote that he brought the vehicle for repair on August 20, 2020. Three days later, he was informed that his car was not yet ready for release due to the unavailability of spare parts.
On August 24, 2020, he was surprised to see his car on the road. He decided to tail it until it stopped at a local auto supply store, which was approximately 6.4 kilometers away from the Toyota machine shop.
The Toyota SUV brought for repair was seen by the car's owner on the road,  driven by someone to procure the materials for his car.  It turned out, according to Usis, the vehicle, which was driven by, presumably, a Toyota employee because he was wearing the company's uniform, was used to buy the missing parts.
At the end of his post, he pointed out two issues:
Toyota is using a client's car to buy car parts.
Toyota is using spare parts from unknown sources.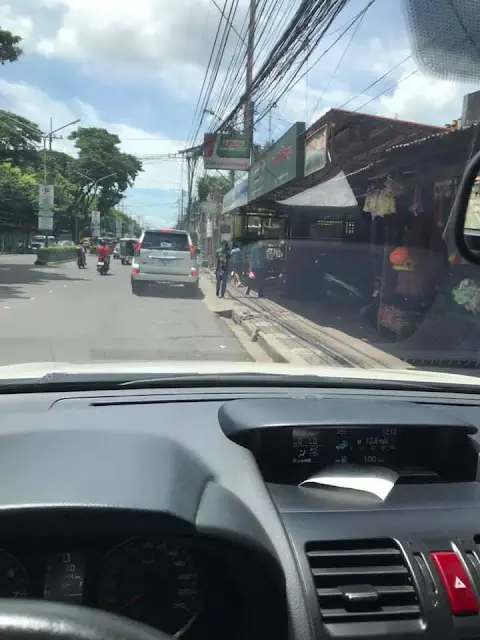 The white SUV stopped at a local motor supply store 6.4 kilometers away from the car's machine shop.
His Facebook post gathered mixed reactions from netizens.  Some commenters said they were already familiar with this practice long ago, so they resolved not to bring their cars to the casa when they required repair.  Others suggest that Usis file a carnapping case, then ask for damages so that his car will be paid in full if this is under bank financing.
As of this writing, the post has generated more than seven thousand reactions and more than eight thousand shares.
Do you have a similar experience? Please reply in the Comment Section below. Most of us would like to know if this is a prevalent practice.