I know we love our dogs. But loving our furry kids requires so many things.  For one, you have to allot a budget for their food and health needs.
Having two dogs, like us, is quite a financial challenge.  But the love and companionship they give us in return is unparalleled.
Related Post:  Sky:  The Family's Gentle Giant
If you want to relax and enjoy the company of your pooch, check out this products from Shopee.  These dog essentials   are super  helpful and affordable,  You don't need to spend so much to show your love to your cute doggos.
1. Dog Bed Washable Sleeping Bed
Dogs love to snuggle in a soft and comfortable cushion, especially during rainy days. Grab this soft fabric and washable sleeping bed for your furry friends.
Link:   https://shp.ee/eaeh37f
2.  Pet poop scooper
Dog's poop is unsightly and unhygienic. Make this poop shovel  your daily ally.  The long handle allows you to easily pick-up pet waste without bending over or touching the dirty matter.
Link:  https://shp.ee/dsi668f
3.  Dog Breath Freshener Pet Oral Care Spray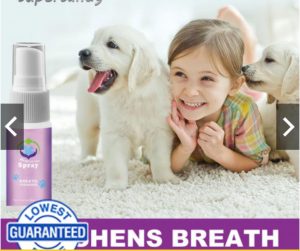 If you love to greet your dog with a nose-to-nose kiss, order this oral care spray now.  Aside from getting rid of your pooch's bad breath, it reduces tartar and controls plaque build-up.
Link:  https://shp.ee/56pn82f
4.  Pet Dog LED Lamp Nail Trimmer
Trimming dog's nail should be done by a professional groomer. If you attempt to cut dog's nails yourself, there is a probability that you will injure their paws. Keep your canine friend's nails trimmed safely by using this LED-light equipped nail trimmer.
Link:  https://shp.ee/ejrrqd7
5.  Pet Dog Cat Hair Remover Roller
Pet's fur are pretty annoying sometimes.  It sticks even in your newly ironed clothes.  Make your sofa, carpet, bedsheet and car seat fur-free by using this lightweight and portable pet hair remover.
Link:  https://shp.ee/r6pv4h7
6.  Pet  Wipes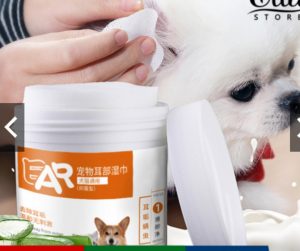 Always have a pet wipes within reach.  You'll never know when to use it.  Score your supply of skin-friendly pet wipes to make your pooch odor-free.
Link:  https://shp.ee/e7agz97
7.  Professional Pet Cat Dog Hair Trimmer Grooming Kit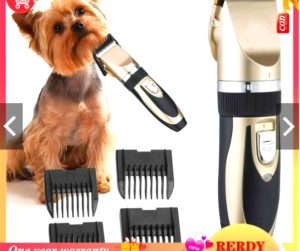 Getting your dog groomed by a professional groomer is time-consuming and costly. Plus, you won't know how they handle your dog while being groomed.
So, becoming a professional pet fur trimmer is not a bad idea.  Invest in this pet grooming kit to jumpstart your new career.
Link:  https://shp.ee/7kf8897
8.  Pet Trash Bag / Dog Poop Bag
As responsible pet owners, we should pick up after our dogs. Stepping on something smelly will really ruin your day.  Have this handy and disposable bag with you when you go out for a walk.
Link:  https://shp.ee/jdegzw7
9.  Pet  Hair Dryer
Pet's fur get matted easily when their hair are not dry, especially after bathing.  Shop this pet's hair blower to protect your doggo's hair from damage, skin diseases and bacteria.
With the product's intelligent temperature control technology, the dryer will automatically shuts off if the temperature is high.
Link:  https://shp.ee/4nxazc7
10.  Pet Medicine Feeder
Giving medicines to dogs like shih tzus is difficult.  You will run the risk of dog bites if you are not doing it correctly.  Be confident when giving medicines to your dog with a medicine feeder.  Grab one now.
Link:  https://shp.ee/zpipyc7
11.  Dog bowl
No more slips or water splashes when travelling.  Check out this multi-purpose dog bowl for feeding or drinking of our canine friends. The product is made from silicone materials and foldable.
Link:  https://shp.ee/r5gcnk7
Final Thoughts
Go check out the items now.  Shopee is having the biggest festival sale in the region – 11.11 Big Christmas Sale.  Enjoy exciting discounts, free shipping and other promos.
Download the Shopee for free on App Store or Google Play Store.
Your furry friends will be so happy to know what are in store for them when the items are delivered to you.