You don't need to be hospitalized to avail of the SSS Sickness Benefits Program. You could take advantage of this incentive if you were with COVID 19.
Conditions for Availment of the SSS Sickness Benefits Program (SSBP)
To qualify for the program, SSS members should meet the following conditions:
Members who cannot report to work because of sickness or injury and are hospitalized or at home for at least four days;
Members should have paid at least three monthly contributions within the last 12 months before the semester of sickness or injury;
Those who have fully consumed their company sick leaves and notified their employer about their sickness;
Self-employed, voluntary, and overseas Filipino worker (OFW) members and those separated from employment must notify SSS by filing a SSS Sickness Benefits Application.
Additional Requirements for COVID-Infected Members
COVID-infected members should provide a positive result of Reverse Transcription Polymerase Chain Reaction (RT-PCR) test or Rapid Antigen Test (RAT) done in a Department of Health-accredited facility, or RAT result using Food and Drug Administration-approved test kit; or non-FDA-approved RAT result;
Copy of Certificate of Completion of Quarantine issued and signed by a Medical Officer from the LGU or the Barangay Health Emergency Response Team.
How to Apply for the SSBP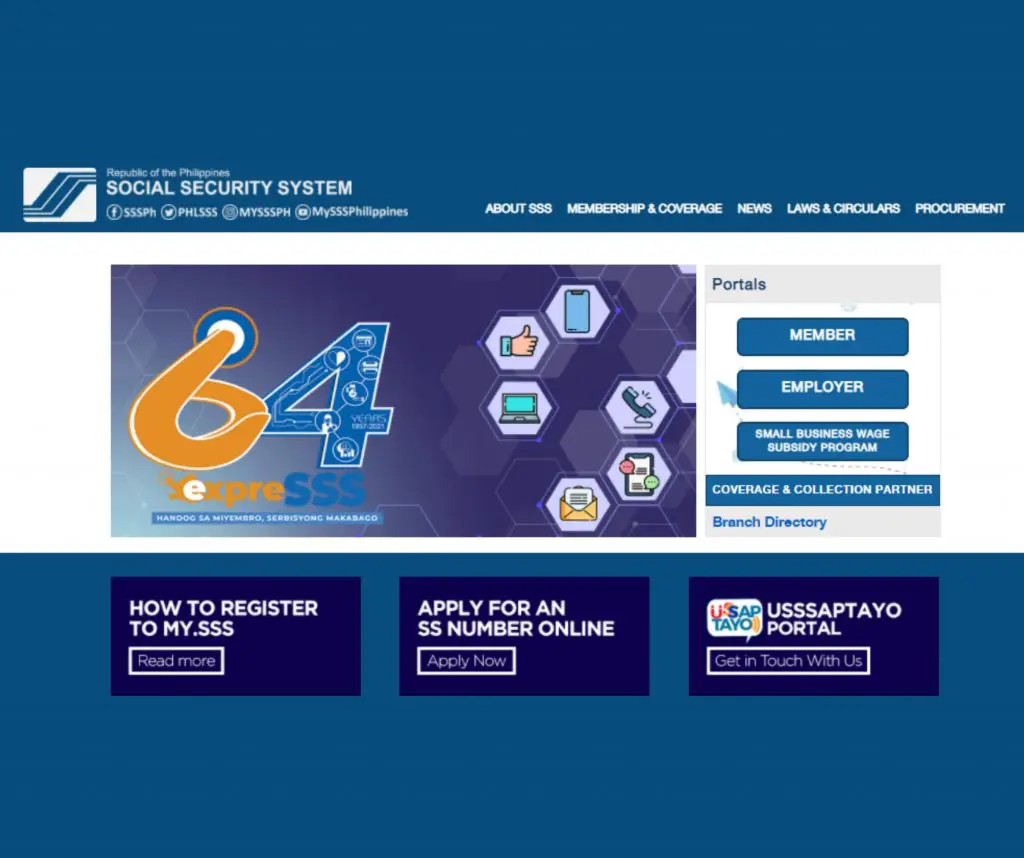 Employer to notify SSS of the employee's sickness or injury through the My.SSS facility. Go to sss.gov.ph.
For non-employed members:
Go to sss.gov.ph
Access your My.SSS account
Click the E-services tab and choose Submit Sickness Notification
Encode all the necessary data:
SS Number
Name
Date of Sick Leave
Claim Type
Confinement Location
Number of Days Applied
Physician' ID/PRC number
Tap ADD and SUBMIT
Click OK and AGREE
Click INQUIRY to view the evaluation result
Related Post: SSS Scams that you Should Avoid to Protect You Online Account
Prescriptive Period of Filing the SSBP
Self-employed, voluntary, or separated from employment may file their Sickness Benefit application within 60 days after the implementation of the Enhanced or General Community Quarantine.
If hospitalized, members may file their application within one year from the date of hospital discharge.
How to inquire about the status of your application?
The processing of benefits is based on SSS guidelines and requirements. The documents are verified according to the member's records to ensure that the rightful claimant or beneficiary accordingly receives the benefits.
For status verification, please email-member_relations@sss.gov.ph with the following information:
Full Name
SSS Number
Details of your concern
SSS ID or two valid IDs (as an attachment to your email; not more than 4MB)
SSS Sickness Benefits Program
The Sickness Benefit Program is a daily cash stipend paid according to the number of days an employee is on sick leave.
Members can avail of a maximum of 120 days in sickness benefit in one calendar year. Daily sickness benefit allowance is computed based on 90% of the member's average daily salary credit.