Knoxville is a city in the U.S. state of Tennessee and the county seat of Knox County. It is the principal city of the Knoxville metropolitan area, which includes all of Knox County, and it is the third-largest city in Tennessee with a population of more than 186,000.
If you're moving to Knoxville and are looking for some Knoxville real estate, you might be wondering if there is enough in the city to do for a whole family. You're in luck, because this is one of the best cities to live in in the state.
Check out our list of family-friendly activities to do in Knoxville!
Check Out Market Square
Market Square is a public plaza and a shopping district in downtown Knoxville, Tennessee. It is the location of the Knoxville Visitor's Center and the Market Square Tower.
Market Square has existed since the 1850s as a commercial hub. It has been renovated and expanded over time, with new construction taking place in the late 20th century.
The city of Knoxville has invested millions into Market Square since 2010 to improve the area. Today, you'll find more than enough eateries and shops to satisfy your needs on a day out, and your kids will have fun exploring the open areas.
See a Show at the Tennessee Theatre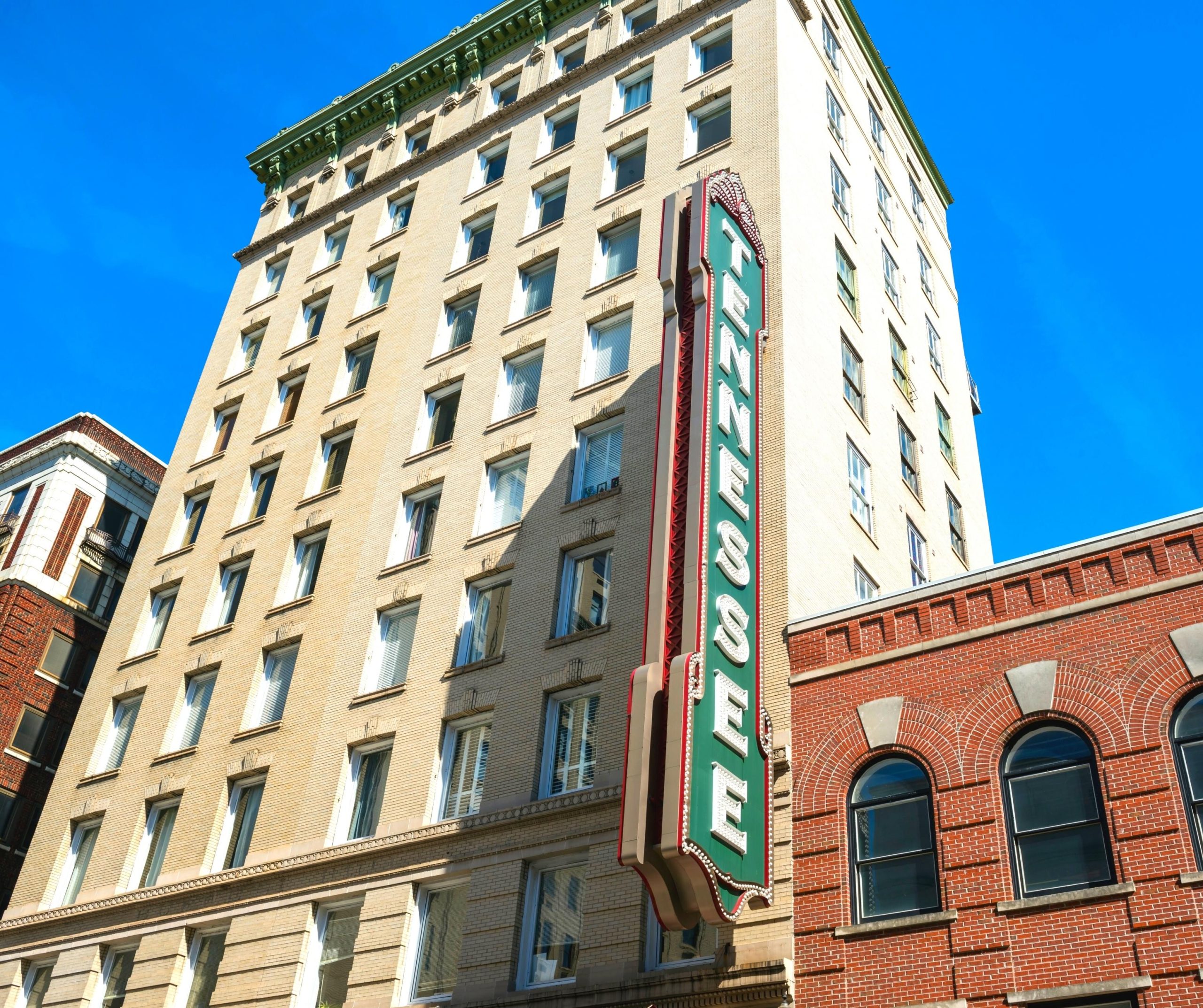 The Tennessee Theatre opened in 1928. It is known for its unique shape and design. It has been restored to its original state multiple times over the years, and kids love going to the movies here!
The theatre features a grand lobby that includes a ticket booth, ticket window, and concessions stand. The auditorium is divided into three levels: the first level has a balcony with tiered seating; the second level has orchestra seats and balcony seats; while the third level is a lounge area with more comfortable chairs that are perfect for relaxing after watching a movie or show.
See Zoo Knoxville
The Knoxville Zoo has been around for decades, so it's no surprise that it's one of the most popular attractions in the city. With an expansive collection of over 800 animals from all over the world, there are plenty of opportunities for kids to learn about different species.
The zoo covers more than 53 acres and features other activities, as well, such as a zoo train that takes visitors on a narrated tour through various habitats and exhibits, and even a zipline for some extra fun! Kids will absolutely love it here!
Final Thoughts
Knoxville's natural beauty and excellent weather make it a great place to live in. There are also plenty of things to do for the whole family, as you can see from this list, whether you want to go on a hike or visit some of the many museums in the area.
Knoxville has something for everyone, and there's no better way to experience it if you're planning to move here than by getting out and seeing it all for yourself!