DIY Samgyupsal / Want to eat Samgyupsal at the convenience of your home? But you can't because of the lockdown?   You may now satisfy your Korean food craving by placing your order for a DIY Samgyupsal (others spelled it Samgyeopsal) delivered to your home.
For the uninitiated, Samgyupsal is a Korean word meaning "pork belly", often refers to samgyeop-sal-gui (grilled pork belly), in the same way that the word galbi, meaning "ribs", often refers to galbi-gui (grilled beef ribs). Gui refers to roasted, baked, or grilled dishes.
The RAMX Meat shop and Sodam Korean Restaurant team up to bring you this Korean dish cooked right at your dining table.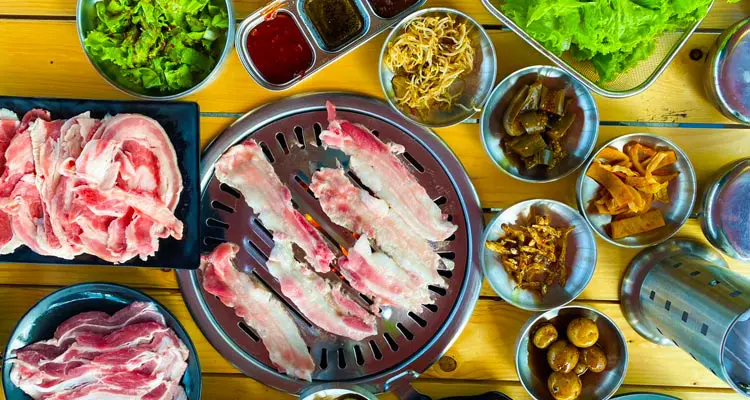 The package costs P599.00 and includes 1kg pork in samgyupsal cut, 1 kg charcoal briquettes, 500 grams of Kimchi, 100 grams of Ssamjang (soybean sauce), and 40 grams of sesame oil sauce.
Samgyupsal is our favorite Korean meal which consists of unmarinated pork belly meat with spicy condiments grilled in front of the diners.
You may visit their FB Page, RAMX MeatShop, for orders.