Computer Hacks / We do most of our work using our computers. Don't you know that there are best keyboard shortcuts to the commonly used
computer commands
? Using these keyboard hacks and tricks will make our work faster because it requires minimal use of the mouse, making us produce more output quickly.
So, here are some helpful keyboard shortcuts that will improve your efficiency and productivity.
Computer Hacks for Windows 

Computer Hacks for Browser (Chrome/Firefox)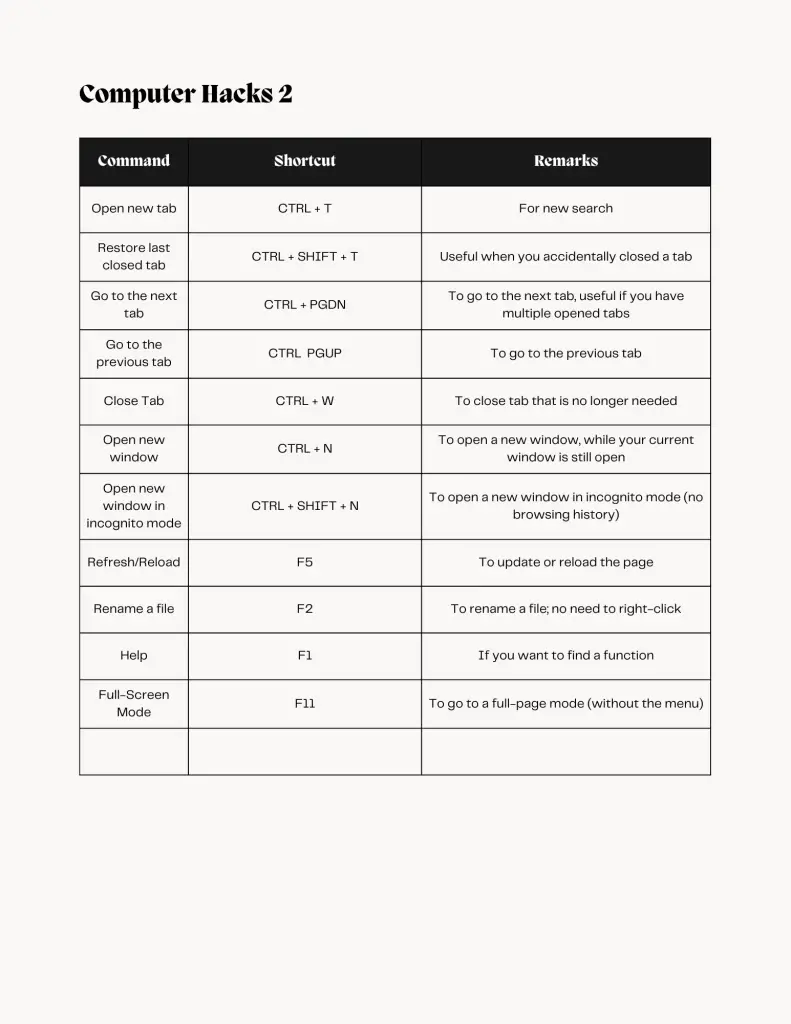 These are some of the shortcut commands that will make our life easier. If you know of things that will help other people work better, please feel free to comment below.
Pin this for later.